Social Media Management
Management of your social networks –Social Media Management requires a large number of skills. You need one person – a social media manager – to ensure your visibility on the Web.
Get a free Quote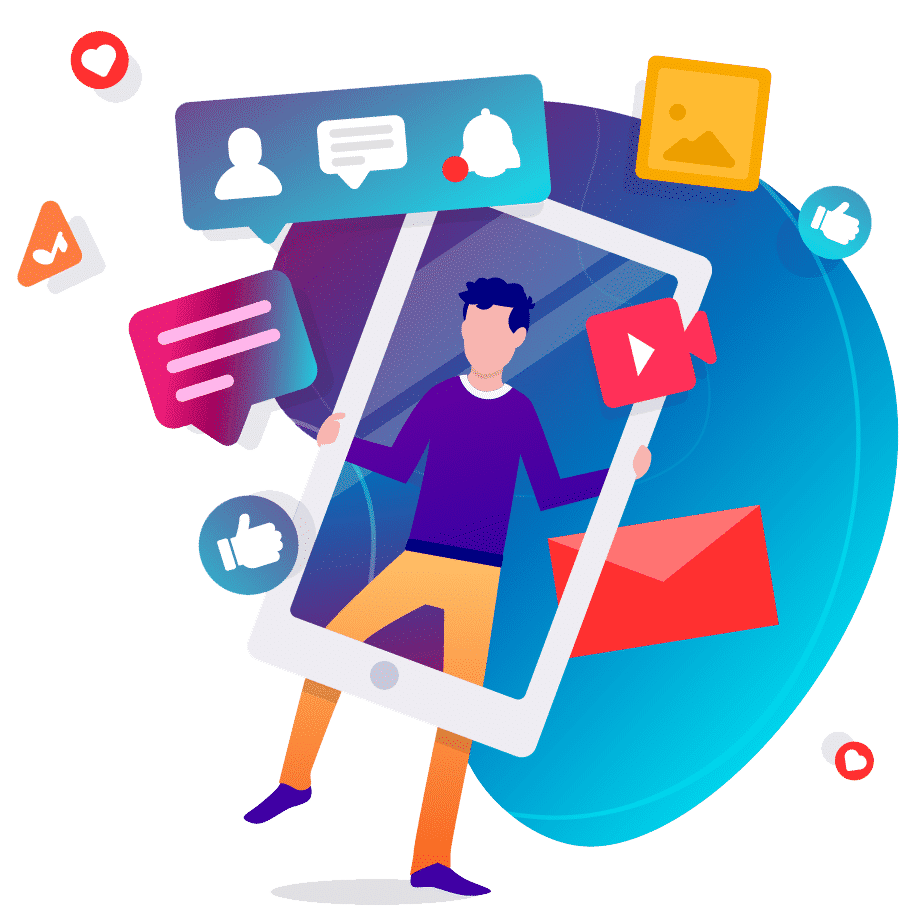 We have what you need
We dedicate one of our social media agitators to manage all of your social media accounts. We practice advanced automation tools for managing many social media accounts for our customers.
Contact Us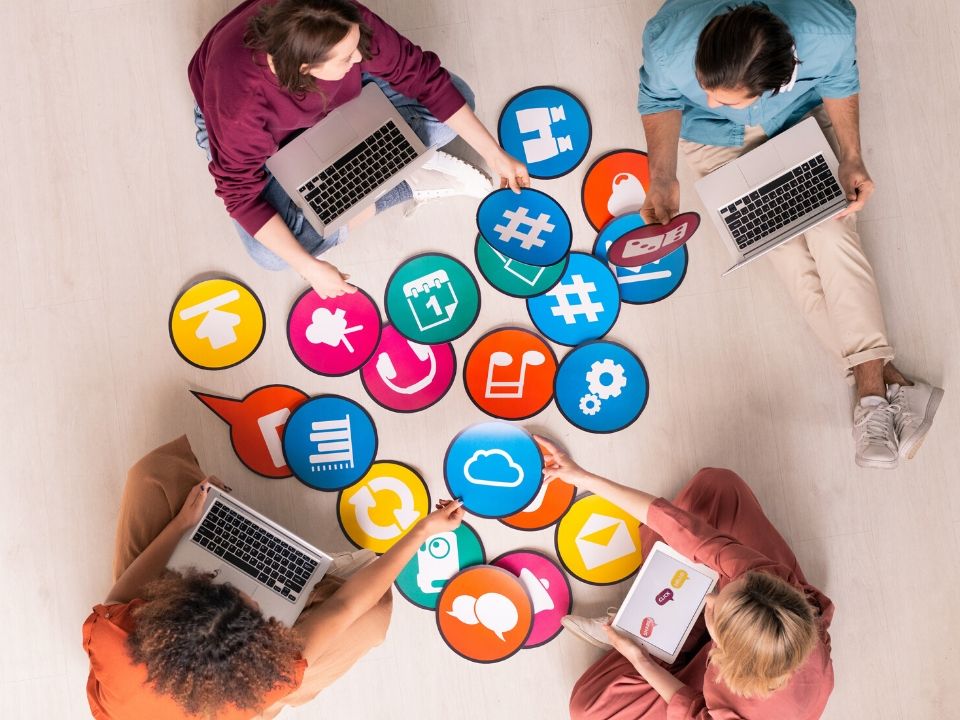 Social media management
Pricing
varies according to the following criteria:
Number of animated social networks
Monitoring& research of relevant content
Number of publications/month
Creation of visuals and content
Creation and writing of articles + words count
Search for followers and subscribers
Amount of advertising, etc
Quote
Let us know your needs on social media or just your marketing goals. We will send you a personalized quote within 48 hours.
Social media management to Boost-Up Your Business
Managing your social media, your fans, developing a clear editorial line, effective social media presence: our team of Social media Managers is available to your brand.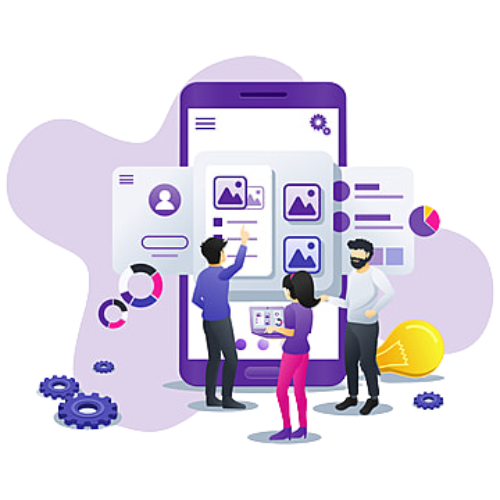 POWERFUL content at the service of your brand image
Your content is optimized, diversified and strengthened to reflect your brand image in B2B and B2C and also to highlight your know-how and expertise.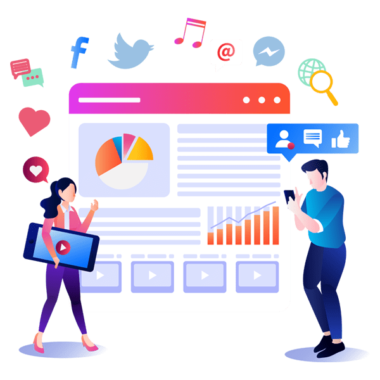 A communication strategy to hit your targets
The development of the strategy in line with your marketing and strategic needs is clear and allows you to reach the targeted audience, efficiently and effectively.
Lead People with What They Want
In Australia, 65% of people are online on different social media platforms. Facebook is number 1 social networking site, Twitter is on second and YouTube positions with 3rd position in all over the world. Instagram is the most effective platform to promote your business and at the same time boost your sales. The social media user number is ever-growing. Now, it is impossible to ignore the importance of this channel in any business. We have a dedicated team to perform automation tools used to drag in the people in the marketing funnel, map-out the way they used to come in and make sure none of the lead slips away from hidden cracks.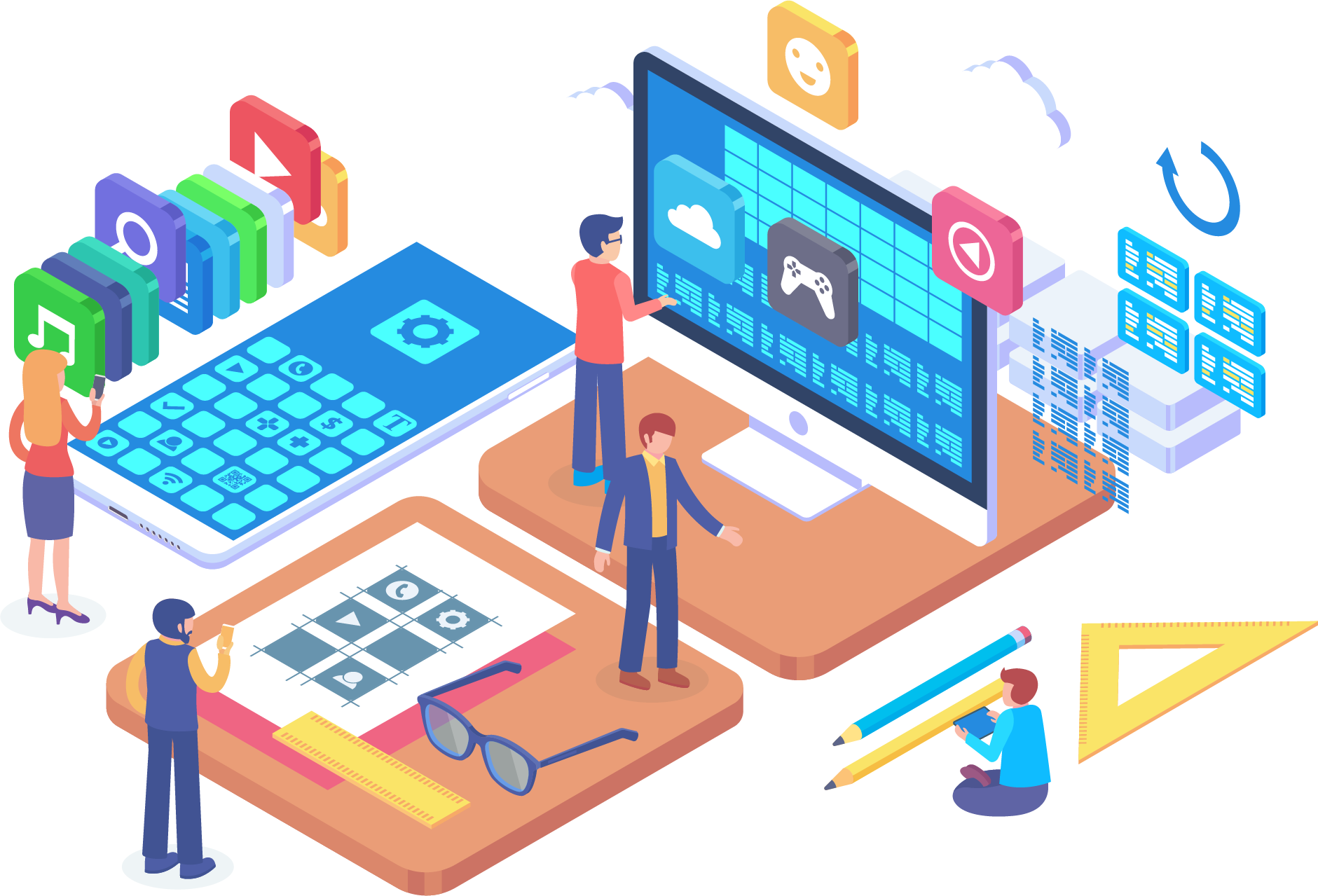 A Social media Manager dedicated to your communication
Whether as a person, a business owner, a company or an organization, social media is powerful to communicate with your customers. Free and easily accessible, social networks are an opportunity for businesses, provided they know how to use them. HRAWSOL provides you with a Social media Manager completely dedicated to the communication of your brand or your company. Helping you to develop your marketing strategy on the various social media platforms, aiding to make the right choices in terms of social networks and communicates actively and effectively on behalf of your brand.
A tailor-made monthly subscription adapted to your needs
Starting from an audit of your social networks and your current presence on the Web, we carefully establish an ideal recommendation. We take into account your goals but also the online presence of your competitors.
Why Choose Us
Develop your reputation and implement an effective digital marketing strategy
Develop the trust that people have in you
Generate more traffic on your site and optimize your natural referencing
Use professional social networks
Benefit from a new "sales" space for products and services
Optimize the relationship you have with your customers
Highlight your expertise, skills, and expertise
Social Media Replaces Nothing but Compliments Everything
In a society where everyone is connected from morning to night, to do without this great showcase that is social networks would be a mistake. A platform where your customers, your prospects, your prescribers, your collaborators, your partners, etc., are present.
HRAWSOL is a Name of Commitment, Not a Campaign:
Get better visibility on the web
To speak to your customers and maintain a strong bond with them
To hear your customers, your collaborators, your partners
To set up a strong and effective communication strategy, etc.
Contact us for the management of your social networks
Our Social Media experts optimize your social network content, analyze, monitor, update, and manage them for you.
Dedicated team to use automation tools to gain organic traffic. Our experts make effective social media strategies according to your business goals. Sharing stories to make stronger bonds with your followers and subscribers.
Contact Us