HRAWSOL PROVIDE THE VARIOUS SERVICES
HRAWSOL specializes in website design and development services. Our web experiences are high-performing, feature-packed and digitally transformative, designed to be user-friendly, fully functional, very secure and able to scale as your enterprise grows.
Our Most Popular Services
A combination of web marketing services, like the following from HRAWSOL, can help your business achieve extraordinary growth. More leads. More sales. More revenue. That's digital marketing services from HRAWSOL.
SEO & SEM Services
SEO & SEM Services that Grow Traffic and Increase Revenue
Social Media Management
HRAWSOL offer full-service social media management services.
Website Maintenance/ Support
We proactively handle the maintenance of website to ensure that your website is bug-free at deployment.
Watch how it works
Large Variety of Services
We are the largest, globally-distributed network of top business, design, and technology talent, ready to tackle your most important initiatives.
What our clients said about HRAWSOL
Here's what you need to know about your HRAWSOL, based on the questions we get asked the most.
HRAWSOL has been excellent to work with! Very knowledgeable about the ever changing algorithms that make up SEO!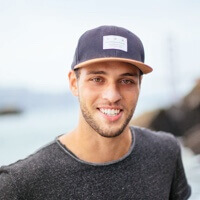 Marc Antoine
Marketing Director
The entire staff at HRAWSOL has been phenomenal. They are quick with their replies and incredibly helpful.
Sarah smith
Marketing Specialist
HRAWSOL has been a pleasure to work with on our SEO needs and I look forward to working with them on future projects.
John Doe
Operations Manager
The most attractive aspect of working with Chetu is the price and professionalism of the project team.
Contact us
We've driven over 153,23 leads for clients. Discover how we can help your business grow.
Analysis
Estimates, Plans, Artworks and Storyboards Defined
Playing Field Established
End-User Expectations Clarified
Design
Wireframe Layouts Engineered
Prototype Designs Specified
System Integration Outlined
Development
Coding Initiated
Design Elements and Functionality Brought to Life
Beta Version Ready!